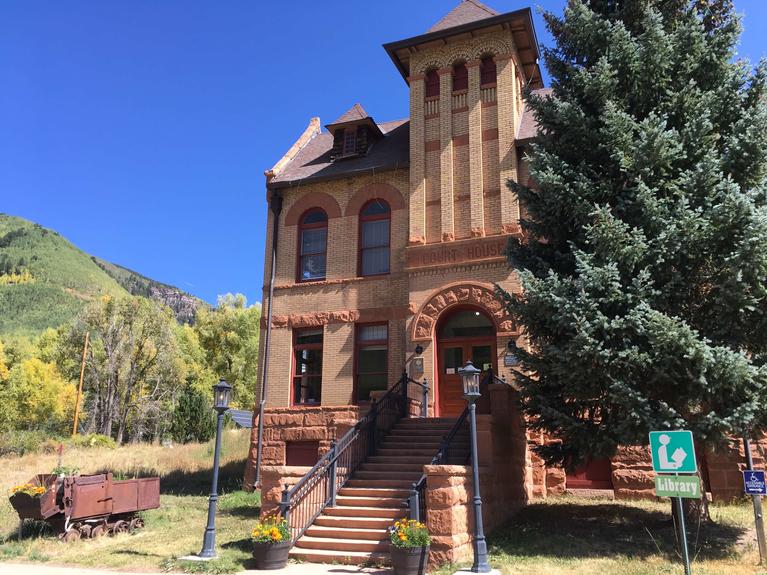 Rico Board of Trustee's Documents
2020

| | | |
| --- | --- | --- |
| Agendas | Packets | Minutes |
| | | December 2020 Minutes |
| | | November 2020 Minutes |
| | | October 2019 Special Meeting Minutes |
| | | October 2020 Minutes |
| | | September 2020 Minutes |
| | | August 2020 Minutes |
| | | July 2020 Minutes |
| | | June 2020 Minutes |
| | | |
| | | |
| | | |
| | | February 2020 Minutes |
| | | January 2020 Minutes |

2019

| | | |
| --- | --- | --- |
| Agendas | Packets | Minutes |
| | | December 2019 Minutes |
| | | November 2019 Minutes |
| | | October 2019 Special Meeting Minutes |
| | | October 2019 Minutes |
| | | |
| | | |
| | | July 2019 Minutes |
| | | |
| | | June 2019 Special Meeting Minutes |
| | | |
| | | |
| | | |
| | | |

2018

| | | |
| --- | --- | --- |
| Agendas | Packets | Minutes |
| | | |
| | | |
| October 2018 Agenda | October 2018 Packet | October 2018 Minutes |
| October Special Meeting 2018 Agenda | October Special Meeting 2018 Packet | October Special Meeting 2018 Minutes |
| | | |
| August 2018 Agenda | August 2018 Packet | August 2018 Minutes |
| July 2018 Agenda | July 2018 Packet | July 2018 Minutes |
| June 2018 Agenda | June 2018 Packet | June 2018 Minutes |
| June Special Meeting 2018 Agenda | June Special Meeting 2018 Packet | June Special Meeting 2018 Minutes |
| May 2018 Agenda | May 2018 Packet | May 2018 Minutes |
| April 2018 Agenda | April 2018 Packet | April 2018 Minutes |
| March 2018 Agenda | March 2018 Packet | March 2018 Minutes |
| February 2018 Agenda | February 2018 Packet | February 2018 Minutes |
| January 2018 Agenda | January 2018 Packet | January 2018 Minutes |

2017

| | | |
| --- | --- | --- |
| Agendas | Packets | Minutes |
| December 2017 Agenda | December 2017 Packet | December 2017 Minutes |
| November 2017 Agenda | November 2017 Packet | November 2017 Minutes |
| October 2017 Agenda | October 2017 Packet | October 2017 Minutes |
| September 2017 Agenda | September 2017 Packet | September 2017 Minutes |
| August 2017 Agenda | August 2017 Packet | August 2017 Minutes |
| July 2017 Agenda | July 2017 Packet | July 2017 Minutes |
| June 2017 Agenda | June 2017 Packet | June 2017 Minutes |
Town Hall Hours & Holidays
Hours:
8:00 AM - 5:00 PM
Monday - Thursday
Holidays:
New Year's Day

Martin Luther King's Birthday

President's Day

Memorial Day

4th of July

Labor Day

Indigenous People's Day / Columbus Day

Veteran's Day

Thanksgiving Day (Thursday &R Friday)

Christmas Day
Rico Elected Officials & Staff
Rico Board of Trustees
Barbara Betts - Mayor

Nicole Pieterse - Mayor Pro Tem

Joe Croke

Joe Dillsworth

Patrick Fallon

Brandy Randall

Stephen Roberts
The Rico Board of Trustees meets the third Wednesday of every month at 6:30 PM at Rico Town Hall at 2 Commercial St., Rico Colorado, 81332 unless otherwise posted.  Meetings will take place over Zoom for the duration of the pandemic.  Zoom login information, the agendas and the packets are posted on the home page of this web site on the Friday prior to the meetings.  Please join us.  Public participation is welcome.
Staff
Kari Distefano - Town Manager
Office (970) 967-2863   Cell (970) 901-3420
Linda Yellowman - Rico Town Clerk
Office (970) 967-2861
Dennis Swank - Maintenance
Office (970) 967-2865